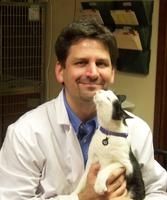 Michael Dahlman, DVM, MRCVS
Dr. Dahlman is a graduate of U.C. Davis Veterinary School and a Marin native. He has been at South Novato Animal Hospital since 2004. Dr. Dahlman's areas of interest include Feline Medicine, Internal Medicine, and Diagnostic Imaging.
Robin Sutton, DVM
Dr. Sutton is a graduate of Atlantic Veterinary College at the University of Prince Edward Island. Dr. Sutton's interests include Preventative Medicine, Geriatric Medicine and Rehabilitation Therapy.
Request Appointment
Scheduling your next appointment is easy! Click, fill out the form, and we will confirm your appointment within 24 hours!